exhibition "attraversiamo"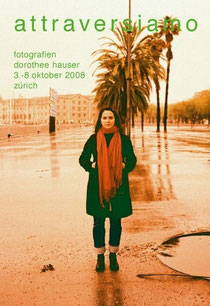 exhibition in sarajevo, 28 july - 6 august 2011
Each woman was photographed in the city where she lives. I got to know Sarajevo, Paris, Berlin, New York and Barcelona through the encounter with each of these women in each city. The women and the locations were chosen for the portraits to represent an insight into a specific place we love.
The photographed women are all good friends of mine, part of an important network of friends, some of them connected to Sarajevo. Sarajevo is a very important place for me and for them, it is in a way the center of these strong and good friendships that survived despite distance and time. These photographs reflect how a place becomes part of us and our relationships.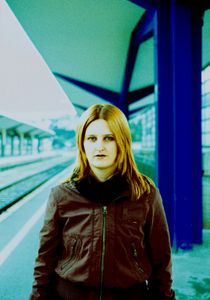 Every series has a different tonality and atmosphere, because of the cross-development of the films. Each woman wrote a short text about her city, the moment of the photograph or our friendship.
In the black & white series there is a change of perspective- the distance, the scale, the focus is in the center.
The italian word «attraversiamo», the title of this exhibition, has many different meanings. One is 'we cross', we together.
dorothee hauser